Clockenflap Fun!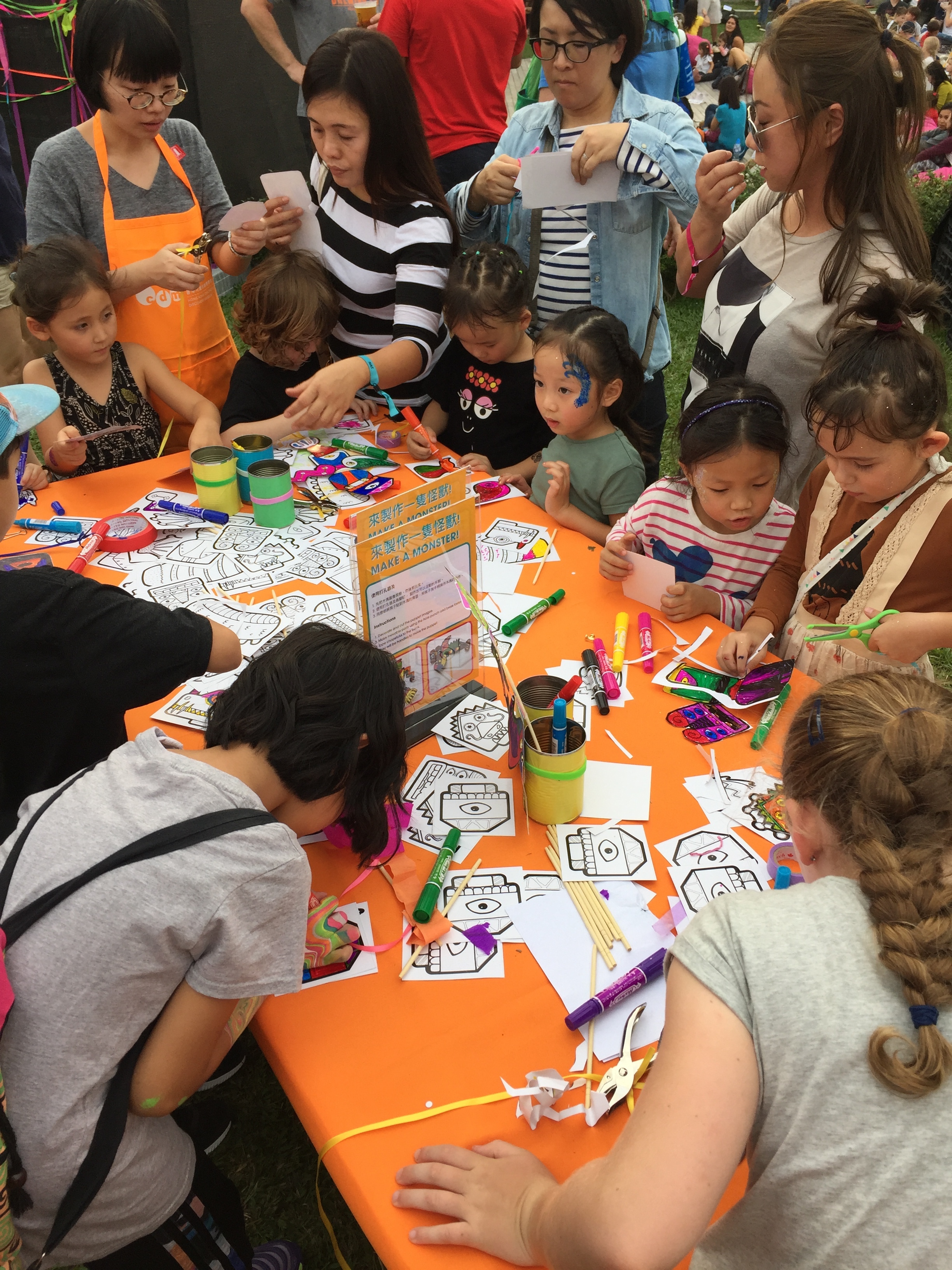 HKCDM enjoyed interacting with children and adults at Clockenflap's Family Workshop area on November 18th and 19th.
Guests ran through the hanging streamers of the Color Cave and added bright ribbons to the weaving wall. Children colored, cut, and arranged monster parts to create fantastical puppets. Some monsters were even spotted telling stories at the Monster Puppet Theatre! The tassel tambourines bracelets added to the soundscape of the festival, while curious musicians had a blast playing the different sounds that could be made on the Junk Jam. In the toddler corner, families made paintings using only tissue paper and water. Toddlers were fascatinated by watching the colors transfer onto the white paper.
Thank you to Clockenflap for the opportunity to collaborate and to our volunteers for all their help!
Photo credits: Gemma Welker Harrad, Alice Leung, and Serena Fan